Thank you for your interest in Joining our club! 
Membership dues support the RKNA Inc. so that we can continue to provide events for the Rottweiler Community in Canada, USA and Bermuda.
RKNA offers the following activities to members and member clubs: Click here >>>
Membership becomes effective upon receiving a signed waiver and Executive Board approval. 
RKNA has partnered with an online membership platform called "MemberPlanet"  this will allow you to access your own membership profile to update contact information and make renewal payments.
By joining the RKNA Inc. you agree to the member's code of ethics. 
We offer two options to join:
1)  Click on the LOGO below to "JOIN " and access your online application.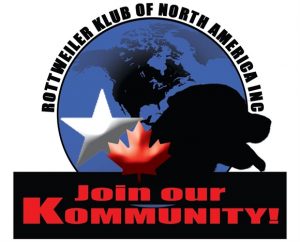 <<< CLICK HERE to Join online.
2)  Manual Option > Complete the following membership application/waiver and email to: treasurerRKNA@rknaonline.org
We also offer PayPal at treasurerRKNA@rknaonline.org
RKNA Inc. is always looking for members who would like to volunteer for committee positions or Board positions.